Pearland High School


Class of 1976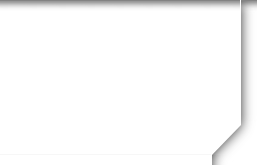 Cathy Curry
Profile Updated:
December 15, 2020
| | |
| --- | --- |
| Residing In | Salem, AR USA |
Children
Jeremy Ray: born August 28, 1984
Alexandra Cathryn: born May 13, 1988
Comments
The question on this site is: What have you been up to since you graduated?
I was a Pharmacy Tech at Red Cross Drug Store in Alvin while I attended Alvin Community College. I took Business and Management classes.
My son Jeremy is married to a girl that he met in Colorado Springs and of all places...she's from Pasadena, TX. They are expecting my 1st grandchild this September 2016 and are MOVING to Texas this July. My daughter Alexandra (Ali) married her grade school crush on 10/11/12. They're staying here in the Springs.
I moved to Colorado Springs, 23 years ago, right after graduating from a Bible College in Texas. I realized that I really didn't like working for other people so I've started and sold or moved on to open other businesses. To name a few: a vending company, a children's transportation service, a retro to new video game store, a couple of thrift stores, a "buy sell and trade" clothing & accessories store (similar to Plato's Closet). My upcoming business will be an online pet clothing/pet supply business. (My Poochie Woochie). I have a 2 pound/ 5 year old Yorkshire Terrier named Madeline.
School Story
The other question on this site: Have a favorite school story or funny memory?
I have quite a few memories of my time in the Pearland schools. Most of them have to do with my Daddy. (Donald Curry)
I always lived in Manvel and was supposed to go to Manvel/Alvin Schools. Since Daddy taught for 39 years at Pearland, I was a transfer student. Daddy sold tickets at the home football games so we were always one of the first people to be at every. home. game. He also drove Bus #5 then later Bus #7. He picked Bus #7 because he could park the bus in our yard. We were the first ones on and the last ones off the bus.
Daddy taught Biology, Chemistry 1 & 2 and Physics. His classroom needed specimens for his showcase. He would give extra credit if you brought in a dead animal. One day, Daddy was driving the bus and he quickly stopped...got off the bus...went to a nearby ditch. He returned smiling as he held it up a huge bullfrog for all to see & said "a fine specimen for the showcase".
One night, at the school's open house, Daddy let his students put a two headed calf in a huge vat of formaldehyde. This was positioned at the classroom entrance. They put a rope under the front legs and tied a knot at the shoulder blades. The remaining rope was fed through a huge pulley that was attached to the ceiling of Room #2. The kids that had bad grades were sure to hoist that calf up and out of the vat as their parents stopped by to see their grades & to meet Daddy. As soon as the parents saw that calf, they'd freeze in their tracks...wave hello to Daddy & quickly back out of the classroom. 99% of the parents had to wait to see a report card to find out their kid's grades.
I miss Daddy. He passed away at home on July 16, 2014 after a very long battle with emphysema & COPD.